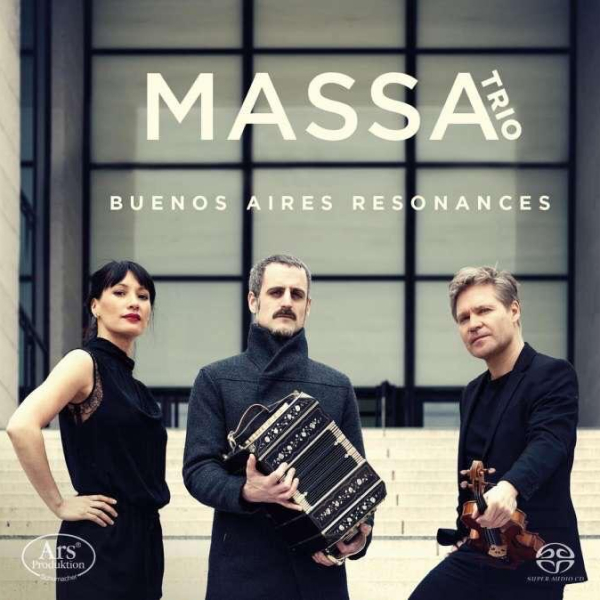 MASSA TRIO
Omar Massa - Markus Däunert
-Kim Barbier
" …The bandoneonist Omar Massa, the pianist Kim Barbier and the violinist Markus Däunert make real chamber music, virtuoso and vibrant, refined in the nuances, atmospherically dense…"
Der Tagesspiegel - Germany.
"…Massa, has been called the successor of Astor Piazzolla. He lives up to this claim with his new CD, on which he and his trio play works by Piazzolla Ginastera as well as, most remarkably, his own compositions, with which he consistently develops Tango Nuevo. The music becomes even more powerful with him, even more expressive between melancholy and anger, now and then, as in the Kageliana, also more modern…."
Pizzicato Magazine - Luxembourg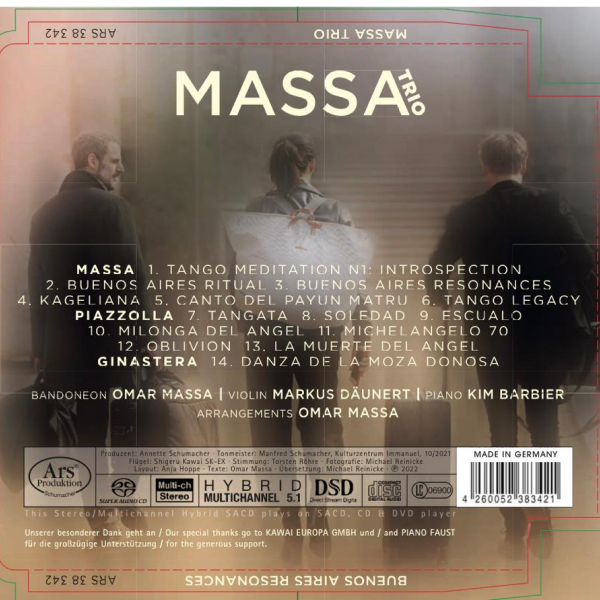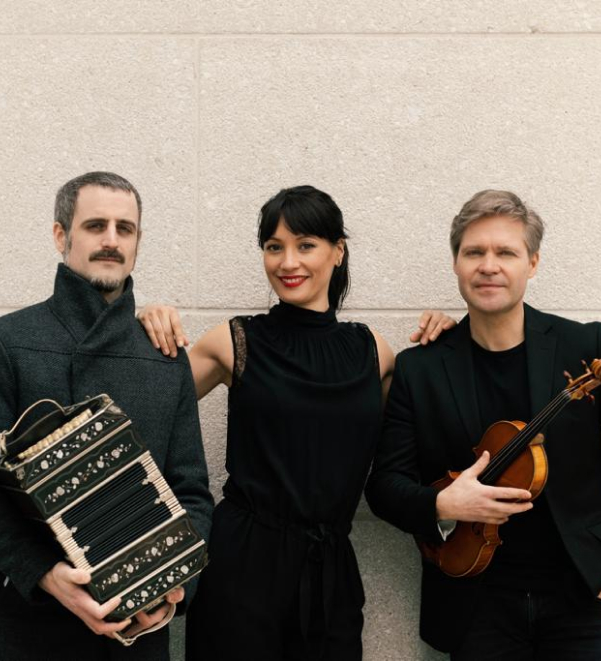 MASSA TRIO STORY
After moving to Berlin in 2019 Omar Massa met the violinist Markus Däunert (Concertmaster & co-founder of Claudio Abbado's Mahler Chamber Orchestra and collaborator of internationally renowned artists like Daniel Harding, Kurt Masur, Martha Argerich, Bernhard Haitink, Trevor Pinnock and Alexander Lonquich among others) playing a programme dedicated to Piazzolla's music in the United Kingdom, together with the Berlin Philharmonic soloists Máte Szücs and Bruno Delepelaire.
Buy or Listen
Omar Massa: "Buenos Aires Resonances" Massa Trio: Kim Barbier, Piano Markus Däunert, Violin Omar Massa, Bandoneon, Arrangements and Compositions